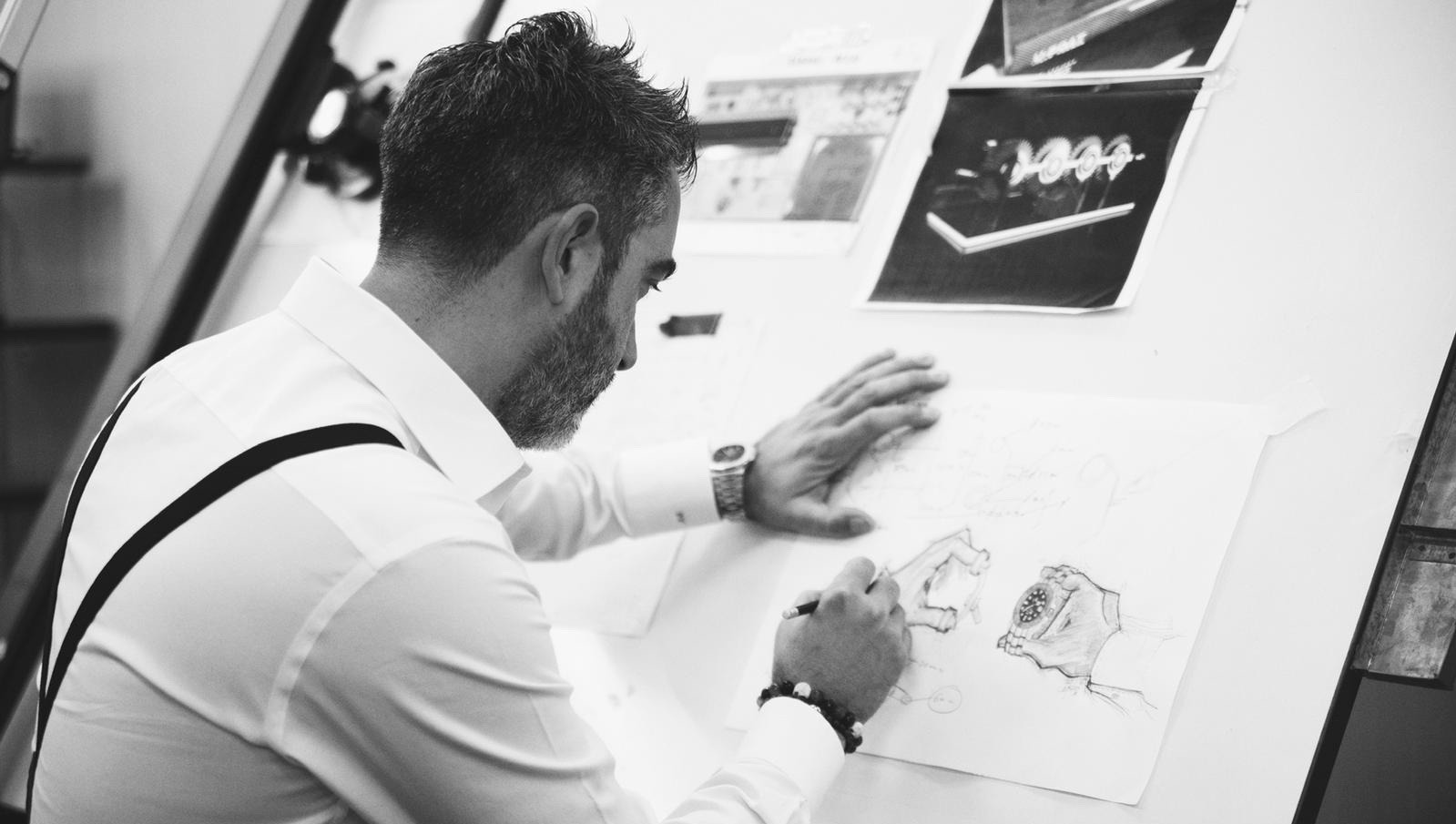 Nicola Orso
Inventor – Producer
Nicola Orso, born in 1976, Graduated in International Economic Sciences, has always been working in a dynamic context, full of energy. Working on watches has always been his native talent: to disassemble, adjust and reassemble them.
After learning the specific techniques in the family-run business, Nicola established Steel Design s.r.l.in 2007, a company specialised in the furniture sector. Since then, his Macchiareddu laboratories have realized the equipments and restylings of the most known shops in Sardinia and Corsica, as well as the ones of several private homes, in addition to the collaboration with Engineering and Architecture studies.
To invent and to create are the watchwords of this company.
The innovation calling, the detail research, the dream of creating something unique and extraordinary pushed Nicola to move beyond his limits.
In 2015, with this energic background, he founded INFINITE ITALY.
Watch winder, with unique design and features, brought his creator to new international frontiers, promoting his brand as a quality emblem in watchmaking market.
As he is always looking for new incentives, in 2019 Nicola develops and creates a new and innovative device to integrate a TV into your bed, that magically disappears with a click on the app.
So ABRACADABRA LIFT TV was born.
Nicola invents and creates new projects, chasing perfection and the customer's wish.
GALLERIA FOTOGRAFICA DI NICOLA
(clicca sopra e scorri foto)